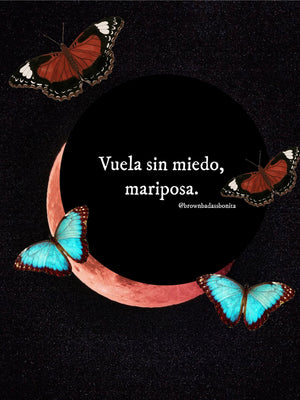 Vuela Sin Miedo, Mariposa Sticker
Sale price Price $4.30 Regular price Unit price / per
We are all born caterpillars,
Butterfly written in our DNA.
Not all of us dare
To enter metamorphosis or
Break out of our cocoon.
When we do
We become frightened
To spread out wings
And fly.
Mariposa, stop fearing your own
Beauty, freedom, and strength.
Mariposa, become the glorious creature
You were created to be.
Vuela, mariposa, vuela.
2 x 3 in